Politics.Business.Economy
Ekiti launch mass anti-CONVID-19 campaign, names Fayose, Afe Babalola committee.members  By Samuel Ogunsona The Governor of Ekiti State, Dr. Kayode Fayemi, has launched short and long...
BREAKING: ISWAP Kills its Own Leaders as Borno Fasts and Prays for Peace There are indications that a major Boko Haram faction may have killed...
Newsbreak: School principal die in Lagos explosion By Emmanuel Oke The explosion that rocked Lagos on Sunday morning has claimed the lives of the Principal of...
Victor Olaiya, 89 is dead By Abiodun Adio Highlife music maestro, Pa Victor Olaiya has passed on. He died that the Lagos University Teaching Hospital, Idiaraba...
By Samuel Ogunsona The Federal Government has confirmed five fresh cases of Coronavirus in Nigeria, making the total number of cases in the country eight....
- Advertisement -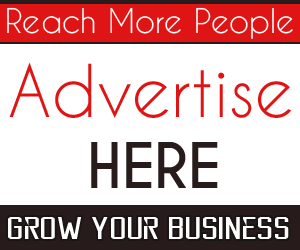 News
You Can't Dictate The Future Of Nigerians, South, Middle Belt Leaders Warn North By Alice Okon The Fulani North cannot dictate the future of Nigeria,...
Breaking News
Rights group seeks annulment of National Assembly special privileges Act A landmark campaign seeking to remove self-made privileges of the National Assembly was launched...
News
Exclusive: Nigeria to sell oil wells worth 2.5billion dollars By Patrick Ledum There are plans by the Nigerian government to sell some oil blocks to...
Breaking News
Buhari meets Osinbajo in Aso rock, receive COVID-19 updates By Sola Akintan President Mohammadu Buhari on Friday met with the Vice President, Prof Yemi Osinbajo in...
You have no reputation to speak on Osun, Aregbesola blasts Oyinlola By Samuel Ogunsona The former Governor of Osun State, Olagunsoye Oyinlola has no...
News
2023: Why North prefers Fayemi as next President, Prof Mahatu By Samuel Ogunsona The North will support the Governor of Ekiti State, Dr Kayode Fayemi...
Newspapers
OPL245 Scam: Global coalition urges World Bank group not to protect oil giants from probe By Gabriel Akinola A World Bank affiliated group may scuttle...
opinion
I was a muslim before i became a Christian -Tunde Bakare Pastor Tunde Bakare, the founder of the Citadel Global Church, who turned 66 years...
Newspapers
Yoruba children living on Marijuana Above video is a documentary on Yoruba children initiated to the society of what the Nigerian State calls "hoodlums" The children...
News
How Erelu Fayemi brought hope to pregnant widow whose soldier husband was killed by Boko Haram The wife of Ekiti State Governors, Her Excellency, Erelu...
News
Richard Sklar On Nigeria's National By Ebere Onwudiwe My good friend and co-author, Richard Sklar, professor emeritus of Political Science at the University of California,...
We cant breath: Ibadan indigenes decry cheating The Central Council of Ibadan Indigenes (CCII) has come out strongly to denounce what it called historical marginalisation...
Coronavirus: Another person text positive in Lagos By Yomi Ebunmi The Lagos State Government through its Ministry of Health has recorded another case of Cornonavirus. The patient...
Fayemi as metaphor for Political Star Chamber _By Segun Dipe_ "You may not be interested in war, but war is interested in you" –Leon Trotsky What does...
Jigawa lawyers support El-Rufai, may boycott conference By Sunday Aina The Nigerian Bar Association, (NBA) in Jigawa state has expressed full support for the Governor...
Newsbreak: Former US Envoy, Walter Carrington is dead By Samuel Ogunsona Former American Envoy to Nigeria, Walter Carrington is dead. He died on Tuesday night Carrington was...
- Advertisement -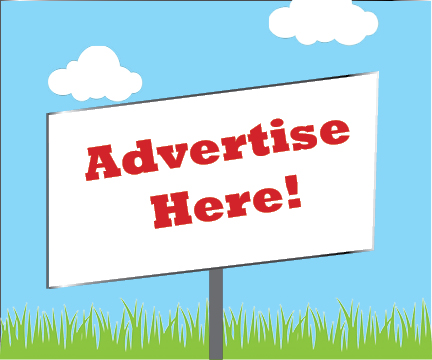 News
THE MYTHS OF ENDSARS PROTESTS By Adekoya Abimbola Julius *"Most people live in a myth and grow violently angry if anyone dares to tell them the...
World News
Few days after youths in Lagos took to the streets in defence of agelong values, hundreds of Yoruba people in Dallas, US today are...
News
By Moradeke Kasali President General Muhammadu Buhari has warned against reprisal attacks by warring factions in Katsina, where the President comes from. Buhari gave the warning...
- Advertisement -

FG urged to pardon coup plotters, Major Gideon Orkar, Dimka By Sandra Ahmed, Abuja The Federal Government has been asked to extent State Pardon to leaders...
COVID-19: Lagos running out of bed spaces as infections spike By Molade Adegbuyi The Lagos State Government has said that henceforth, only COVID-19 patients with critical...
Pitfalls that can sink Yoruba Nation campaign By Leye Akinmodiro I am talking about a glorious Yoruba Nation as being intelligently...
Nigeria loses great Economist, author O'Teriba By Samuel Ogunsona A renowned Economist and author, Owodunni Teriba has died. He gave up the ghost today at the...
A father that was a god: Tribute to iconic man that lived for others ...
Anti-corruption group asks Buhari to halt sale of oil wells worth $25b Samuel Ogunsona President Mohammadu Buhari has been asked to halt the planned sale of...
News
My encounter with Prof Gambari during June 12 struggle By Kayode Fayemi "Around the third week of September 1998, I received a rather surprising call from Professor Ibrahim Gambari, Nigeria's Permanent Representative to the United Nations. I had come to respect...
Lagos produces  1 million masks, reaches one million homes for COVID-19 tests, says Sanwo Olu By Samuel Ogunsona Briefing journalists today, the Lagos State Government said...
NDDC: Rights group rejects NA probe, calls for public enquiry. By Muktha Ayodele-Saliu The current probe of the National Assembly is an attempt to...
Chief Alex Ojo: A pianful way to live and Die By Chief Giwa Amu Chief Alex Ojo remained immobile on the bed. Tucked up by 4...
Former Ondo State Governor, Olumilua is dead Samuel Ogunsona A former Governor of Ondo State, Mr Bamidele Olumilua is dead He was the Governor of Ondo State...
Tribute to distinguished Scholar Prof Akinkugbe, By Dr.Abraham Ariyo, M. D. It is with a heavy heart that I announce the passing of Professor Oladipo Olujumi...
... IN MEMORY OF JUNE 12 I brought 8,000 rifles and Special Guns to Start Liberation War in Nigeria-Prof Banjo A Professor of Human Anatomy, Olusegun Banjo...
Stronger anti- corruption policies needed to end COVID-19 pandemic By Samuel Ogunsona An intensified fight against corruption at all levels is needed for Nigeria to bring...
Newsbreak: Crisis brews in Yoruba World Council, (YWC) as leaders remove Tola Adeniyi, Prof Anthony Kila, Dr Akingba others Fresh crisis is brewing in the...
Man who attacked Ooni's palace was on drugs By Abiodun Oluwobi A young man and his two friends who attached the Palace of the Ooni of...
Nigerian Students may not seat for WAEC in 2020, says FG By Samuel Ogunsona Secondary school students in final year in Nigeria may not take part...
- Advertisement -

OPINION Post-Coronavirus: Africa's Manufacturing Moment By Muhammadu Buhari In the new post-coronavirus age, Nigeria — and Africa, more broadly — wishes to benefit the world, not be...
By Ayo Akanle The Federal Government has been asked to return valuables including intellectual property...
Armed kidnappers kill Oba Adeusi in Ondo State By Kunle Olugboye A prominent traditional ruler in Ondo State, Oba Adegoke Adeusi, the Olufon of...
Warri Killing: Buhari urged to dismiss, prosecute killer soldier By Abiodun Alao President Mohammadu Buhari has been tasked to ensure the immediate dismissal and prosecution of...
Newsbreak: 9 Months After, SARS Arrest Killers Of Mrs. Funke Olakunrin By Samuel Ogunsona The Police have finally arrested the suspected killer of daughter of Afenifere...
Newsbreak: Senator Osinowo, 'Pepper" is dead By Aduke Olukoya A former member of the House of Representatives and now Senator representing Lagos East Adebayo Osinowo is...
Pension reform: Fayemi means well for workers, says group By Akin Agbebi The Governor of Ekiti State, Dr Kayode Fayemi means well for pensioners in Ekiti...
Oodua Peoples Congress Leader, Otunba Gani Adams has said that the National Leader of the All Progressives Congress, (APC) Asiwaju Ahmed Tinubu did not...
Newsbreak: Bomb rocks Akure, houses down, scores dead By Oluwole Ajao Scores of people died this morning in Akure, the Ondo State capital following a bomb...
#ENDSARs: Kill protesters, face International Criminal Court, ASCAB cautions Buratai By Samuel Ogunsona The Chief of Army Staff, Lt Gen Tukur Buratai or any of...
Newsbreak: Helicopter crashes in Lagos residential area By Nathel Mohammed A private Helicopter has crashed in the Salvation area, Opebi in Lagos this afternoon. Our Irohinoodua correspondent...
I'm not part of Consultative Forum, but not against them-Falana By Samuel Ogunsona Prominent lawyer, Mr Femi Falana (SAN) has said that he is not...
For the first time in almost two decades, Yoruba mainstream Afenifere groups have scheduled a meeting for Ibadan, on Thursday. Afenifere witnessed its first...
Newsbreak: DSS invites Dr Obadiah Mailafia "My wife cries for fear of being a widow" says Mailafia By Hakeem Aboh The Department of State Security, (DSS) have...
Watch how children of rich Nigerians from across the country spray dollars and pounds said to be in the range of 20million dollars...
A progressive Lagos indigene, Chief Oladele Abiodun Benson has written to the Lagos State House of Assembly, urging the lawmakers to stop a nomineee,...
No fewer than five policemen may have been killed by oil thieves in the Isawo Area of Ikorodu on Monday. The hoodlums disappeared with...
For the first time in almost two decades, Yoruba mainstream Afenifere groups have scheduled a meeting for Ibadan, on Thursday. Afenifere witnessed its first...
"I'm now down with cancer. I hope I won't die in vain" He is a Professor of Anatomy, practiced medicine and worked in some of...
The All Progressives Congress (APC) in Ekiti State has condemned the arrest and detention of the President of Ekiti State Market Women Association, Mrs...
 Governors in the South West have been asked to launch the rebirth of the region's civil service and public works departments, saying that such...
Yoruba youths took to the streets in Lagos today, warning that any campaign that Lagos is  "no man's land' will be met with a...
Few days after youths in Lagos took to the streets in defence of agelong values, hundreds of Yoruba people in Dallas, US today are...
By Abayomi Ogunsona Thousands of worshipers today at the Laughter Foundation Cathedral were captivated listening to astounding stories of parents who came to dedicate their...
Amotekun storm Ondo forest, rescues kidnapped wife of Akeredolu's CoS By Kunle Fadare Special corps of Amotekun today stormed forests in Ondo State in search of...
At home with Wole Soyinka in his Ijegba Republic By Segun Odegbami It is Tuesday, the 24th of November 2020. The sign posts at the...
Gunmen kidnap wife of Ondo Governor, Akeredolu's Chief of staff By Mukhail Alabi Gunmen have seized wife of the Chief of Staff to the Governor of...
Politics, corruption, poverty and Private Jet Ownership in Nigeria By Aliyu Nuhu. A Boeing Business Jet, currently the one used by president Buhari cost $80M, while...